Evertile Q-Dric – Tile with granulate Cubic Sand
Roof covering Q-Dric is the Hot New product in the portfolio of Evertile. Q-Dric design has been inspired by the American style and the heritage of traditional roof coverings and architecture slate and shingles.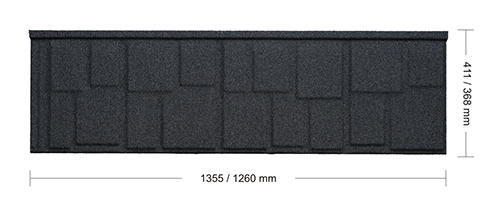 The rectangular outlines resemble the look of multi-layer shingles, however with more 3D effect, higher strength and resistance and more elegance.
Roof covering Q-Dric represents the status of its' owner. It says: " I love freedom, simplicity and usefulness…despite the fact that I am successful and strong and my home has to be attractive, solid and gain respect. I do not get satisfied with any sand finished bitumen felt on my roof! I insist on lasting value and I do not step down from my style."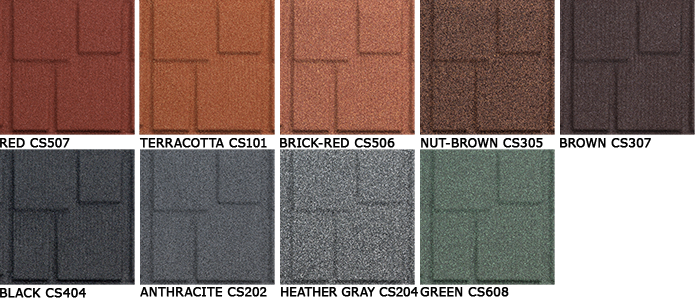 QUADRIC is to be installed and fixed on horizontal battens, almost the same way like the system Evertile. QUADRIC tiles are resistant to high speed wind as well as a snow load. The minimum roof pitch is 15°.